Houston Astros: Home woes reaching new lows at a critical time
Typically, the Houston Astros play well at Minute Maid Park. But since the calendar turned to July, they have played horribly in front of their home crowd.
When the Houston Astros are in a slump, they typically find solace and success at Minute Maid Park. Houston's home record between 2015 and 2017 was a promising 147-99.
But the Astros have endured its worst cold stretch in the Lone Star State recently. And it's likely caused many fans anxiety, considering they lead the American League West by just 3.5 games.
Of course, the issues at home coincide with the team's overall decline since the All-Star break. And Houston is now treading dangerous ground – their postseason berth is in jeopardy.
However, the Astros haven't suffered a comparable losing streak at home since 2013, in the midst of their rebuilding phase. They owned an MLB-worst 51-111 record that year.
That was also the last time Houston lost seven straight games at home prior to this year. Nevertheless, the roster back then wasn't filled with a combination of youth and talent. The Astros weren't anything close to a World Series club at that point.
And even with the team's injuries and offensive woes, it's difficult to reason why this year's club matched the abysmal stretch in 2013. Arguably, the more important question is when will it end?
A portion of the pitching staff has issues at home, but it's not the rotation. Dallas Keuchel is the only starting pitcher with an ERA above 4.00 at home.
Yet, much of the bullpen has struggled. Even dependable relievers, such as Hector Rondon and Chris Devenski, are less dominant at home.
More importantly, perhaps, is the offensive productivity comparisons depending on location. The Astros scored nearly 70 more runs on the road than at home – same amount of games.
Some of the club's players fare just as well in Houston as they do elsewhere, but some of the critical role players struggle continuously. Carlos Correa, Evan Gattis and Marwin Gonzalez are all examples, each sporting a sub-.700 OPS.
However, opposing pitchers have perplexed Astros hitters for the most part since the All-Star game. Meanwhile, Houston's starting pitchers have allowed just enough runs to keep the club in the loss column.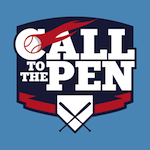 Apply to Call to the Pen.
Start your application process by filling out the fields below
Nonetheless, the Astros have opportunity to end its recent drought against Seattle on Sunday. It would be a much-needed victory.
At this rate, Houston would be out of first place in the AL West by the end of next week.