Houston Astros: Will Roberto Osuna see more save opportunities?
The Houston Astros acquired one of the more dominant relievers on the market this summer in Roberto Osuna. After Hector Rondno blew back-to-back saves, will fans finally see Osuna in his former role?
When the Houston Astros acquired young closer Roberto Osuna, it was an insurance move. Osuna's value decreased substantially for his off-the-field issues, and the front office took advantage of it.
But as Houston fans noticed, manager A.J. Hinch had no intention of thrusting him into the closing role immediately. Hector Rondon, arguably the pickup of the offseason for the Astros, was – and is – trustworthy.
However, Rondon's leash continues to shrink due to some recent meltdowns. Nevertheless, he hasn't reached a point where Hinch is no longer confident in him – he's not in Ken Giles's territory yet.
Yet, Osuna could find his way into some save situations. Of the fans that approved the trade with the Blue Jays, many expressed that Hinch essentially boasts two closers now. Arguably, the skipper has more than just two, as nearly every reliever on the club is dependable.
But few have the resumé and perplexing repertoire that Osuna has. The 23-year-old compiled nearly 100 saves in his first three MLB campaigns, all while keeping his ERA under 3.00.
With Houston now in a tight race for the American League West crown, Hinch may slowly slide Osuna into his ninth-inning slot. He may also base his decisions on the opponent and whoever is slated to hit in the final inning.
Rondon's back-to-back blown saves wouldn't be as pertinent if it weren't for the team's situation. Yet since it was against Seattle and Oakland, his struggles seem more dire.
Of course, the Astros scored 29 runs throughout their past seven games. The issue is that they scored 12 of those runs in one game – an average of about three runs across the other six games.
Nonetheless, the offense's lackluster stretch can't completely account for Rondon's blown saves.
Rondon is 13-of-18 in save opportunities, a few while Giles was still labeled as the team's closer. But there is a possibility Rondon ends up in a similar situation as he faced in 2015 when the Cubs acquired Aroldis Chapman.
It may depend on how he performs in the next few series. Technically, the current closer has had his worst outings in July and August.
If the Astros hope to earn a playoff berth, shutting down opponents in later innings is key. It's something the bullpen has done more often than not throughout the current season.
That trend cannot change at this point, even if Hinch uses a closer carousal. And the manager surely won't be hesitant to use Osuna from now on.
If Osuna earns those chances in the coming weeks, he could single-handedly determine whether fans see any other pitcher in save situations. Of course, Hinch is mysterious and unpredictable at times in regards to bullpen usage.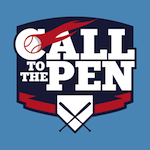 Apply to Call to the Pen.
Start your application process by filling out the fields below
Nevertheless, Osuna and Rondon will each play crucial roles in the bullpen as the season continues.