New York Yankees: Miguel Andujar Lands Back on the Injured List
New York Yankees infield phenom Miguel Andujar returned from the injured list on Saturday, May 4, 2019 after suffering a small tear in his right shoulder back in late March. After struggling since his return, Andujar is going back on the IL.
Miguel Andujar was coming into his second full year of MLB baseball, and was slated to be the go-to guy at 3B for the New York Yankees after a spectacular rookie campaign.
Those plans went out the window, when only three games into the 2019 campaign, Andujar slid back to the bag and injured his shoulder. The end result was a small tear in his right labrum.
He would be placed on the Injured List (IL) on April 1, 2019, joining a long list of injured Yankees including Dellin Betances and Giancarlo Stanton.
What was though to be a possible season ending injury, Andujar would undergo rehab and would return to action on May 4, against the Minnesota Twins.
Since his return, he has been abysmal at the plate, slashing .088/.114/.088 in 34 plate appearances in 9 games. After the 9th game on May 13, Andujar would once again be placed on the IL, citing the same shoulder injury once again.
Considering Andujar was the runner up AL Rookie of the Year last year, his numbers at the plate this year are a bit concerning considering he had such a great year last year.
His slash line was an incredible .297/.328/.527 with 27 HR and 91 RBI in 2018.
This leads me and many Yankees fan to believe that Andujar and the Yankees may have possibly jumped the gun on his injury return. He may have a larger issue in his shoulder that may require season ending surgery, which would be a huge blow to the team.
The blow has been lessened with Gio Urshela playing out of his mind this year, but losing Andujar would still be a significant blow to a team who had high expectations of making the playoffs once again.
With Miguel Andujar scheduled for more imaging tests, the Yankees will be patiently waiting to see if the shoulder tear is more serious and if it may require surgery.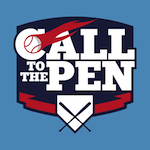 Want your voice heard? Join the Call To The Pen team!
Write for us!
If Andujar does require surgery, the New York Yankees may be in the market for a rental for another playoff run this year, depending on if the team can rely on Urshela maintaining is hot start and if the rest of the infielders can stay healthy for the long run.